The GEMINI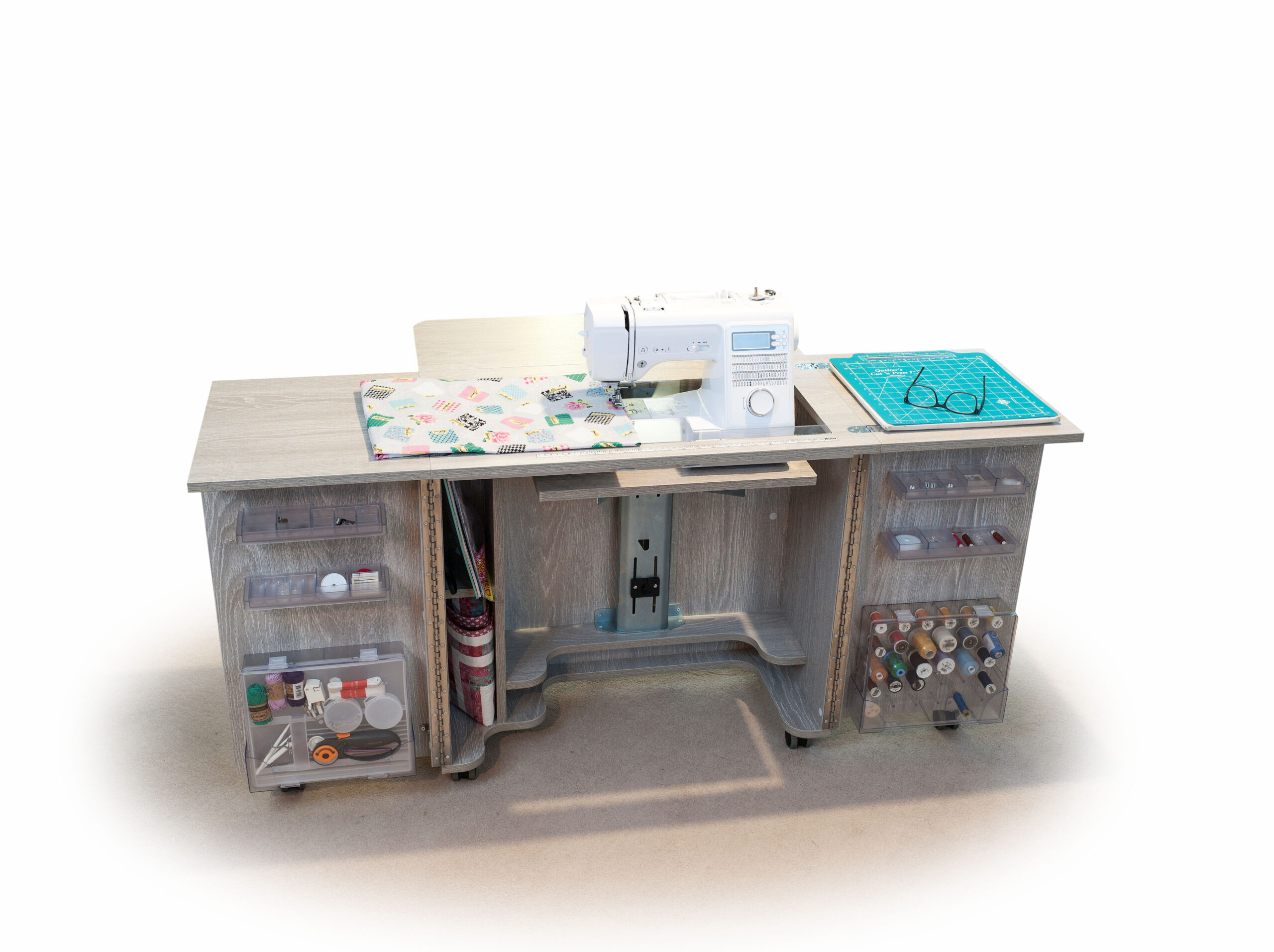 The GEMINI Features Include
Fitted with our large lifter opening (type 1929) which is capable of taking many of the newer (and older) machines on the market but not all of, more particularly, the larger domestic sewing machines available today.

3 step push down release air-lift mechanism means a quick push down moves your machine from storage to flatbed to free-arm positions.

Door storage bins are recessed under the lid by means of a specially constructed angled door system this allows your fabric to drape down without catching or disturbing the door bin contents.

A work area at the back of the machine which prevents the needle drag that can happen with large projects. Lifts up easily when needed and down when not (so it doesn't have to be open all the time). It has a very sturdy gate leg design with Quilters/ Patchworkers in mind but is ideal for all sewing projects.

Shut the doors and it hides your machine away in a beautiful cabinet. No one would ever know.

One flatbed inset plate cut to fit your sewing machine is included with this model.

Arrives fully assembled.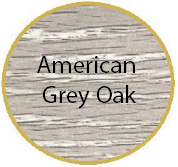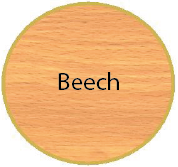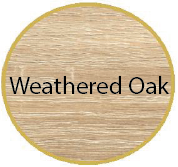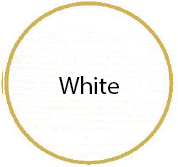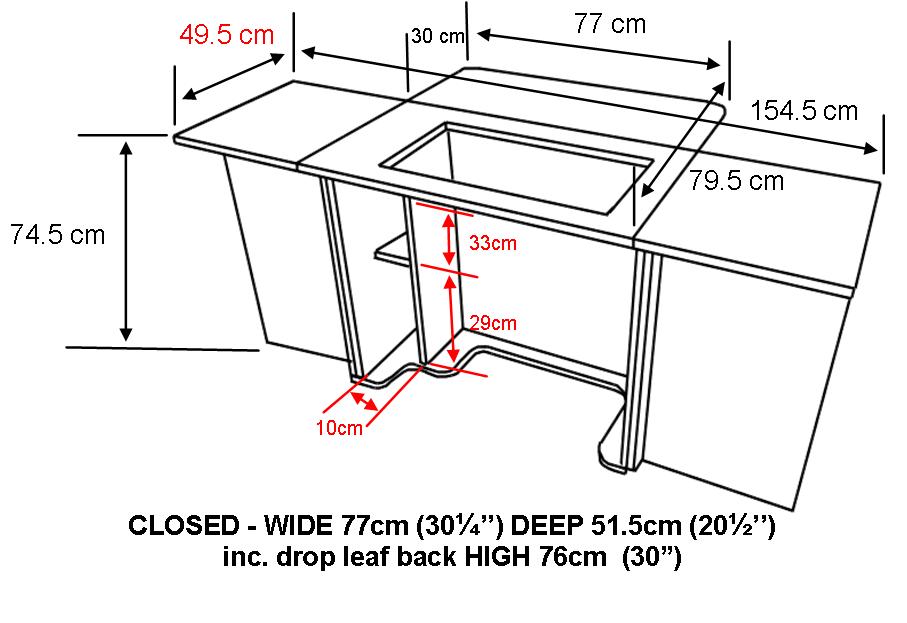 I love it, only one regret, wish I had had one 10 years ago, it is so much easier and tidier
I received my cabinet yesterday and am so pleased with it. The delivery chap (sorry, didn't get his name!) was extremely helpful and friendly and even though he couldn't set it up in the current conditions, he gave us some useful information. It didn't take long to get the castors fitted and put my machine in place. The lifting mechanism was easy to adjust to the right height (the middle setting so that the machine lines up with the table top). The accessories are great too and have already created order from chaos! The cabinet is very well made and very well designed. I am extremely happy.
Took delivery of my Gemini unit last Thursday and must say both hub and I are really impressed with it. From the inset hinges to the way my sewing machine can be put away, and it all either folds away or extends to cope with a large quilt. Have also ordered the filler so will have even more surface. Thank you to the gentleman who had the whole thing upstairs in a matter of minutes and set it up so well. And thank you to Horn for the excellent service, so nice in this day and age.