Super Q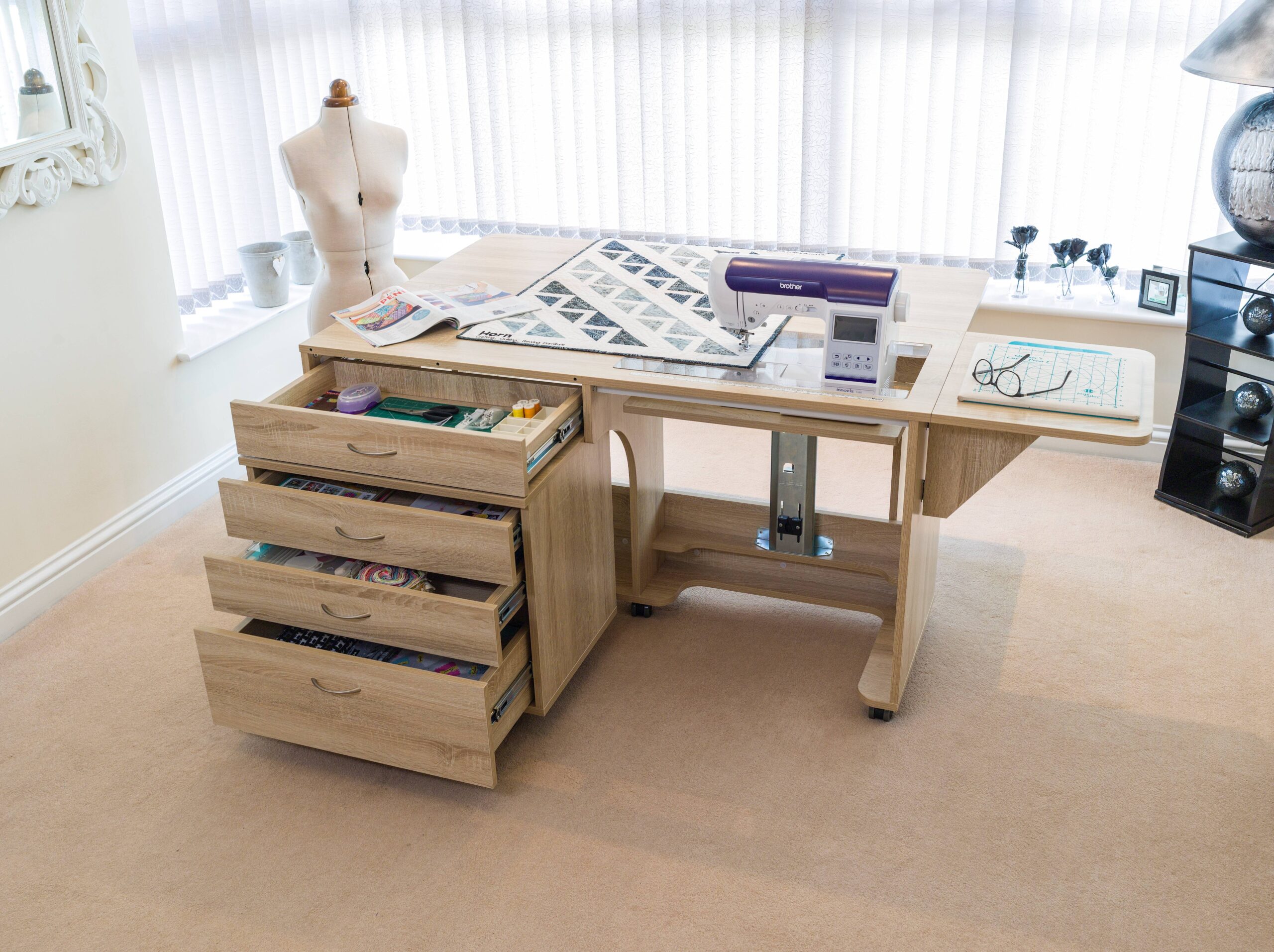 Super Q Features Include
Fitted with our Maxi-lifter opening (type 1942) which is capable of taking virtually all domestic sewing machines on the market old or new!

This model arrives fitted with our 3 step push down release air-lift mechanism which means a quick push down moves your machine from storage to flatbed to free-arm positions.

A huge bank of large drawers. One in the main unit and 3 on a mobile separate caddy , that can be positioned wherever is best in relation to your project at that particular time.

Supplied with a slot in filler piece for the top drawer for even greater supported work area but can also be removed if you want to give yourself greater seating space.

A huge work area at the back of the machine which prevents the needle drag that can happen with large projects. It which lifts up easily when needed and down when not (so it doesn't have to be open all the time). It has a very sturdy gate leg design with Quilters/ Patchworkers in mind but is ideal for all sewing projects.

Slot in filler for above the machine when its away to give a large work area.

One acrylic inset plate cut to fit your sewing machine is included with this model.

Arrives fully assembled.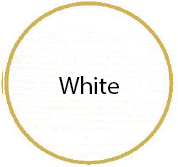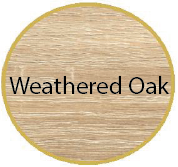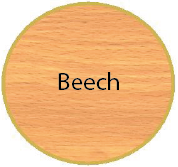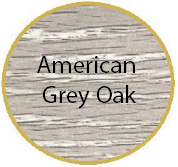 Received my Super Q cabinet today and am super pleased with it.
Very fast delivery considering the difficult times we are in with the pandemic and snowy weather.
The driver was very friendly and efficient, unpacked my unit keeping to all social distancing and sanitizing rules. My new cabinet looks great and I'm all set to start sewing again soon.
As an upgrade from my older Horn cabinet (which is still as good as the day I bought it) I would highly recommend Horn cabinets to anyone – Thank you Horn.
Just to let you know that my cabinet and chair were delivered as arranged yesterday afternoon by a really nice, competent driver who complied with all social distancing requirements, also hand sanitizer, and when he had unpacked the items did a faultless demonstration. I've spent this afternoon 'playing' with them 🤗 and I am very, very pleased.
I'm really impressed with all the different cabinet configurations there are, and as far as I can tell nothing that could possibly be wanted, has been omitted. The chair, now I've fiddled to get the settings correct for me, is very comfortable. And my husband is very impressed with the quality and mechanics of both!!
I obviously did my research by perusing your catalogue and watching the video on-line and I knew what to expect but it is quite a different experience to actually see, feel and use.
So, nothing but praise 👏 it really is super. Should be called a Superb Q! Well done Horn.
Yesterday I took delivery of my new Super Q sewing table. It was delivered efficiently and on time, and we all managed to observe appropriate social distancing. After unpacking it and learning about all its various functions, I am absolutely delighted with it. Today it is already in use, as I begin to make a series of face masks ready for when lockdown is eased. Thank you Horn for a great piece of furniture.