Nova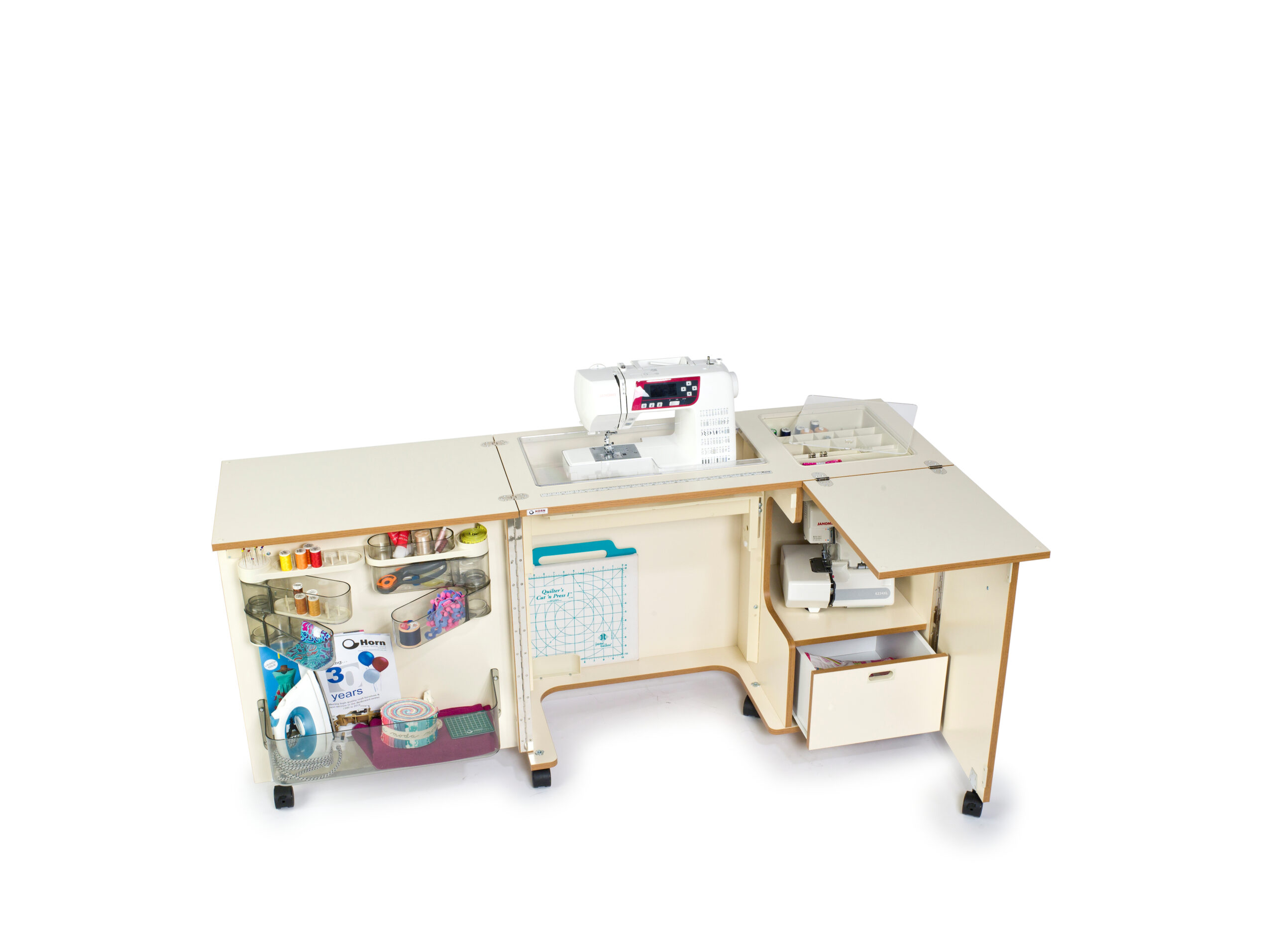 Nova Features Include
Fitted with our large lifter opening (type 1939) which is capable of taking many of the newer (and older) machines on the market but not all of, more particularly, the larger domestic sewing machines available today.

3 step push down release air-lift mechanism means a quick push down moves your machine from storage to flatbed to free-arm positions.

An extra deep drawer, handy shelf, and a recessed table top accessories organiser adds even more storage.

Transparent door storage bins are recessed under the lid by means of a specially constructed angled door system this allows your fabric to drape down without catching or disturbing the door bin contents.

Stores both a sewing machine and an overlocker, or maybe a second smaller workshop machine.

Hides both your machines away in a beautiful cabinet that is lockable with a key. No one would ever know.

One flatbed insert plate cut to fit your sewing machine is included with this model.

Arrives fully assembled.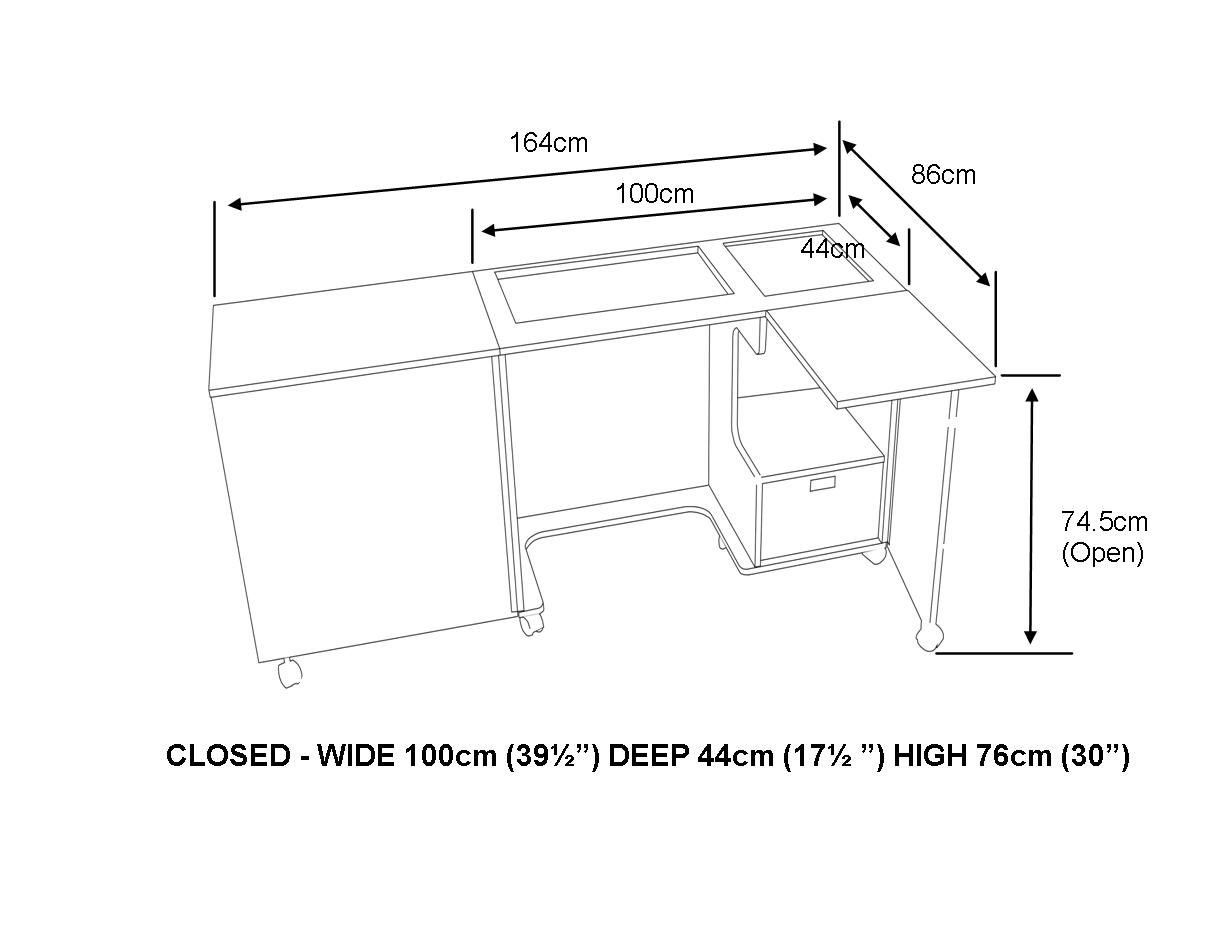 I got my fab horn cabinet back in 1999! Delivered to an address in the UK it survived a journey across the Irish Sea and I find it the most useful piece of furniture I ever bought. Over the years I tried many different solutions but this cabinet is well worth the investment!
I was so pleased with the cabinet that we bought the lovely chairs , one for me and one for my husband (he uses his for the computer work) I use mine for both sewing and computer work.
Many thanks.
I have had my Horn Nova for over 20 years it has survived 2 house moves as well as being moved up and down the stairs to different rooms. I wouldn't be without it, if anything happened to it I would have to buy another. I would however like to change the colour but my husband is working on that.
I have had my cabinet for a few months now. For the money I would have expected better quality, although overall the cabinet serves its purpose well. The long hinge on one door is crooked which means the main front door is lower at one end than the other, which drives me mad looking at it front on. One screw on the flip top table had a very sharp metal burr which I only found about when I snaggged my cloth on it! There are a couple of other minor niggles I have, but I am a bit of a perfectionist. One other issue I have found is that when sewing 'free arm' the machine shifts about a lot on the smooth surface and there is nothing to hold the machine in place. I have solved this by using a rubber mat under the machine. Overall I'm still glad I purchased this cabinet as it keeps everything tidy and in order. Concept very good, quality could be better.