Horn A2 Cutting Mat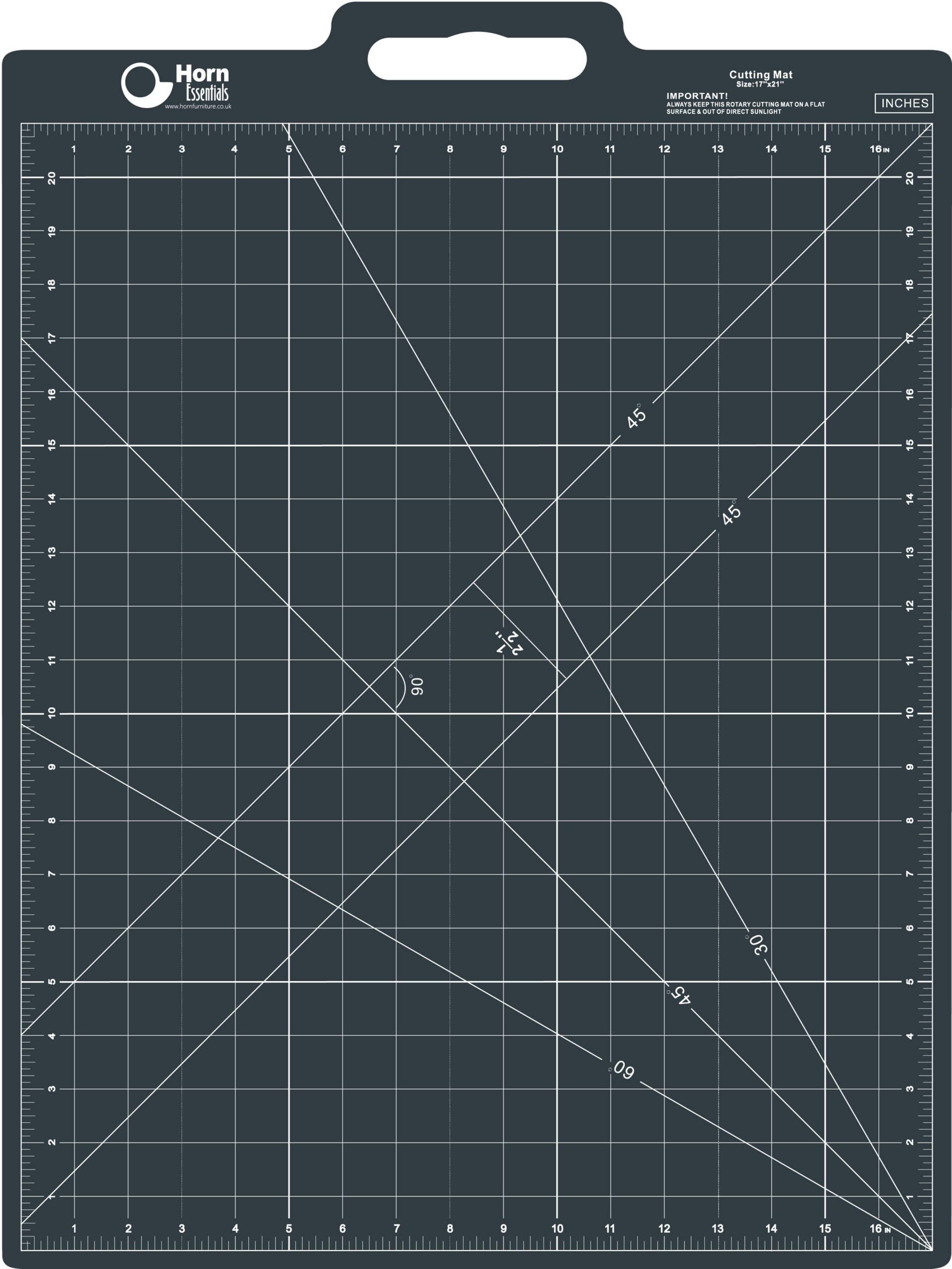 Horn A2 Cutting MAt
Great new easy to work on colour and now in 2 popular sizes.

Top quality, self-healing, 3mm thickness , designed for rotary cutters.

Tough, long lasting surface, helps extend the life of your blades.

Accurate measurements & reversible. Inches one side, metric on the other.

Made with the highest EN71-3 specifications.

Convenient carrying handle, which doubles to allow you to hang the mat for storage.