Eclipse XL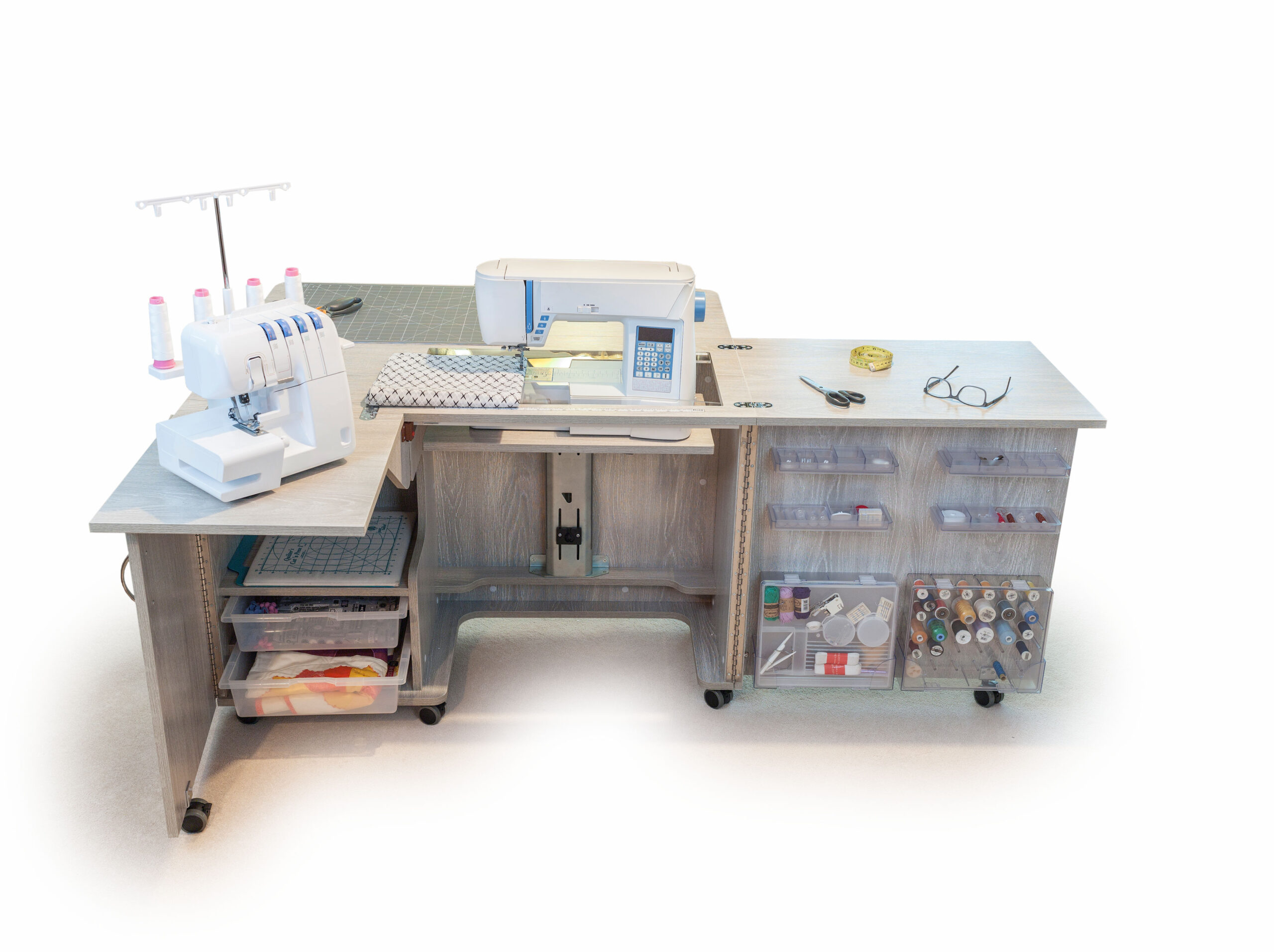 Eclipse XL Features Include
Fitted with our Maxi-lifter opening (type 1942) which is capable of taking virtually all domestic sewing machines on the market old or new!

This model arrives fitted with our 3 step push down release air-lift mechanism which means a quick push down moves your machine from storage to flatbed to free-arm positions.

Transparent door storage bins that are removeable if needed and recessed under the lid by means of a specially constructed angled door system that not only gives greater support to the lid but also allows your fabric to drape down without catching or disturbing the door bin contents

A sturdy supported work area at the back of the machine which prevents the needle drag that can happen when sewing large projects. This will help ease stress on your neck and shoulders when sewing large projects for long periods of time . It lifts up easily when needed and down when not (so it doesn't have to be open all the time) and takes very little space when its down. It has a very sturdy double gate leg design to give maximum support,

Stores both a sewing machine and an overlocker, or maybe a second smaller portable machine if you prefer.

New extra support arm for the left hand work area.

Hides both your machines away in a beautiful cabinet. No one would ever know.

An acrylic flatbed inset plate is supplied with this model, cut to fit your sewing machine.

Available in 4 great finishes.

Arrives fully assembled… no having to assemble it yourself!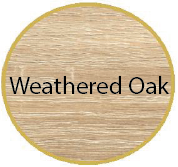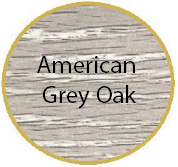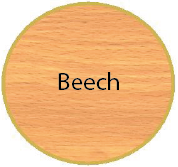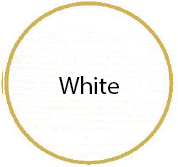 Completely delighted with my Horn Eclipse. This is the perfect size for my craft room and I love how it all folds down to a compact size. It's sturdy and well-made. This is not a small purchase for a crafter, but it is WELL worth the money in my view. The extra insert (additional purchase) for my exact sewing machine model fits perfectly. The delivery man was so nice – he managed to get this large item up to the middle floor of my house into my craft room and showed me how it all worked. So pleased! (All my crafting friends are very envious too!)
Ordered my Eclipse through the Bridlington sewing centre – brilliant – speedy, efficient and helpful. Had to wait a while because I wanted white, but it arrived yesterday. Really impressed. Excellent service from the driver who set my machine up and showed me how things work. A very high quality product – well worth the wait and the investment. I have a very heavy machine and limited space so in order to sew and craft it's essential to access the machine quickly and easily and pack all the bits and bobs away just as swiftly otherwise I might not make anything! Really really pleased with my investment and the service. Thank you!
within 1 month of ordering I took delivery of my horn cabinet. Jeff the delivery man was extremely helpful, once he rolled the unit (fully boxed) up the stairs he assembled it and set up the airlift for my Silver Viscount 20HD machine. The airlift is easy to use, with all my bits and bobs now stored in the unit everything is together and at hand, the unit is beautifully made, so pleased I picked the Eclipse as it folds away into a neat unit with doors, this is a treat for myself and I'm looking forward to using it. Just one minor point, I can't find where on the website I can do the warranty registration.