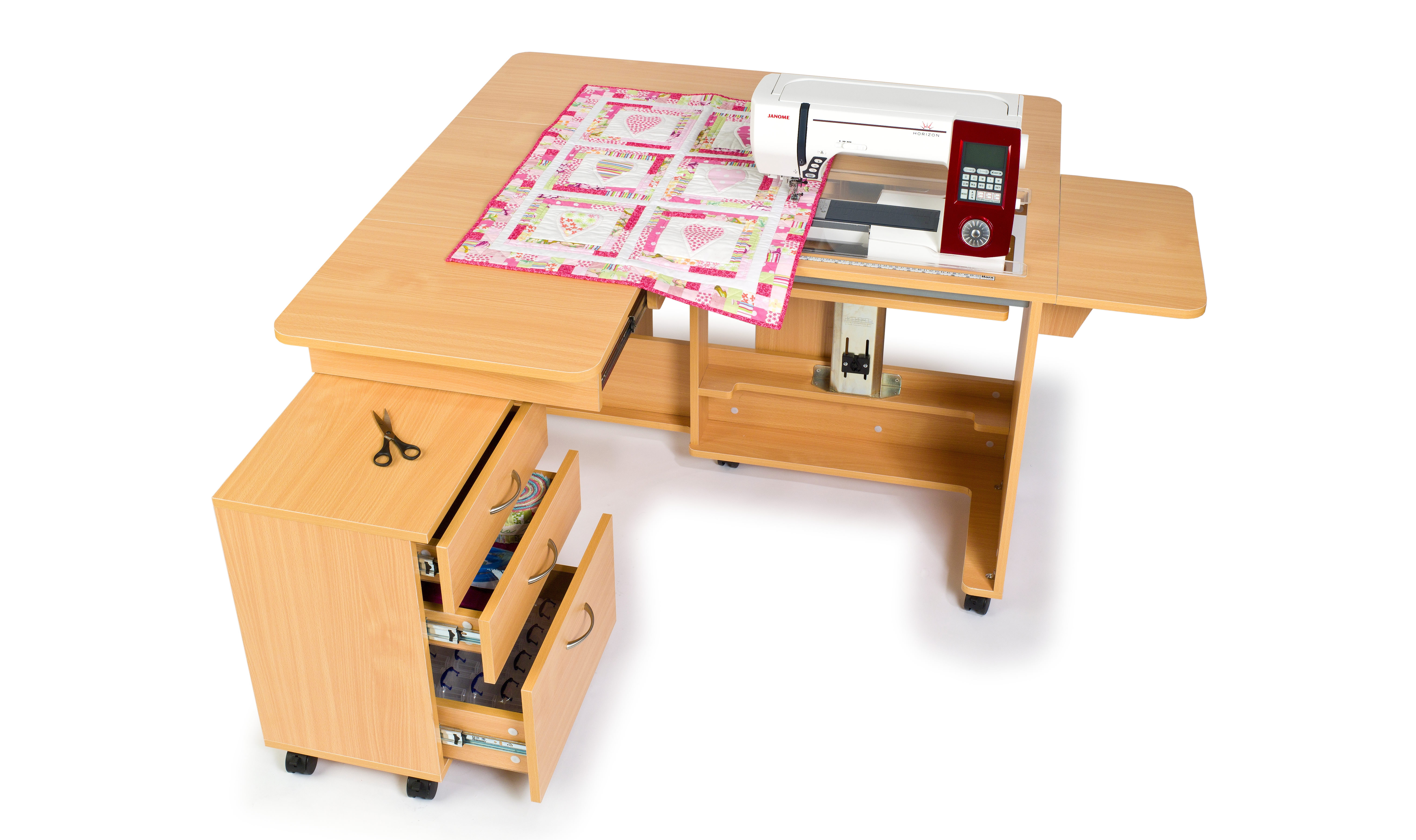 Features Include
A large working area positioned all around you and able to supporteven the largest projects,
A handy support to the right of the machine,
A greater seating area ,
More drawer storage,
A large flat area to cut out / piece on when the machine is away,
Arrives with everything included for one unbeatable price
The ability to accommodate even the largest sewing machines,
It's what you've been waiting for…. Order yours today!!
Average rating:
3 reviews
Jul 25, 2017
Excellent Customer Service QD MK2
I just wanted to say thank you very much for the excellent customer service. I needed a slight adjustment to the spacing of the insert to fit my machine and was sent a new insert with in a couple of days of my request. The table is just as described - a quilters delight. Many thanks for the prompt no-quibble service.
Jul 25, 2017
Quilters delight
This looks good . I shall think about owning one in the new year.
Aug 18, 2013
QD2
This sewing cabinet is indeed a dream. Just perfect for quilting.I have a Bernina 750 and a Pfaff Creative Performance taking it in turns to be used in this.
Delivery was a bit of a nightmare though, as I live in the far north of Scotland, out of the free delivery area, which meant the delivery was contracted out. My cabinet had been loaded onto the delivery van by forklift truck, in Inverness, then when delivered to me, had to be unpacked on the delivery van, and carried up our driveway by myself, husband and delivery driver. Worth it though, as it's just what I wanted.
Dear Eileen, thanks for taking the time and trouble to leave us your valuable feedback.
We feel that it should be noted that whilst the Bernina 7 Series (710, 750, 780) will fit into the QD2 for sewing, quilting use etc.... due to the machines overall height and once its pushed into the storage position the filler piece (the part that fills in the hole above the machine to make it into a cutting/ work surface) can't be fitted into place as it hits on the bobbin winder of the machine. This issue only applies to the QD2 and the Bernina 7 Series and not other sewing machines or cabinets in our range fitted with the maxi lifter.